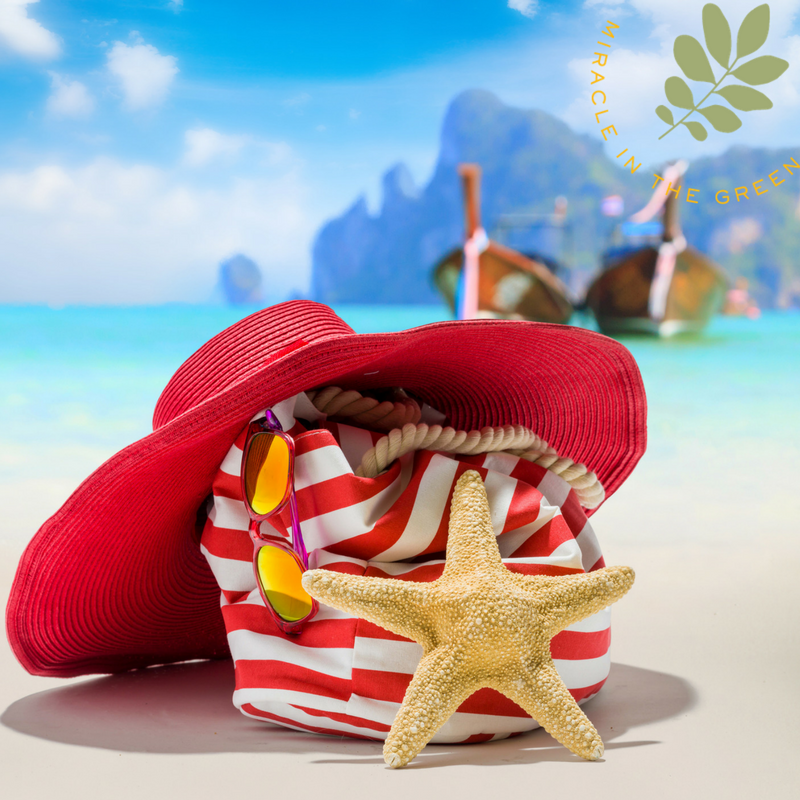 Hello, Sunshine!!! 'Tis the season to have fun in the sun. And you know what that means — BEACH DAY!!! I hope that so far all of you lovelies are having a
sunsational
summer. If you're like most people, you can't wait to experience the cool breeze, warm sand, and sounds of the jewel blue waves crashing onto the shore.
Before you go rushing out to your wonderful adventure on the beach, you have to make sure you don't leave without the 6 trendy must haves every woman should have in her beach bag. I must tell you these items are sizzling this summer.
1. Cotton Craft Luxury Beach Towel. There's nothing wrong with drying off from a quick swim or lying down to sun bathe in style. Don't forget to pack a towel. Your comfortability will thank you later.
2. Sun N Sand Shoreline Hues Straw Hat- What do you know — it is green! What better way to protect your skin from the sun than by sporting this hat. Not only is it wide brimmed, but it also contains UPF sun protection.
3. Anne Marie Solid and Striped Swimsuit – This pretty in pink swim gear is one trendy topic this summer. Make sure your bathing suit fits your style and body shape. Who says you couldn't style and profile on the beach?
4. Guess Shield Glasses – Shield sunglasses are definitely in this summer, and you must have a pair of go to shades in your bag.
5. Bain de Soleil Sunscreen – Definitely can't forget your sunscreen. This luxurious sunscreen contains SPF and will give you a healthy glow.
6. Miracle in the Green Pure Moringa Oil – This oil makes for a great moisturizer and will keep your skin healthy with its Vitamin A and C components.
Once you've checked these 6 items off of your list, you can let the journey begin!
Thanks for reading!!! Please sign up here to receive email updates on new products, blog posts, special promotions, and sales.
The post What's In Your Summer Beach Bag? appeared first on Miracle in the Green.
Love + miracles,