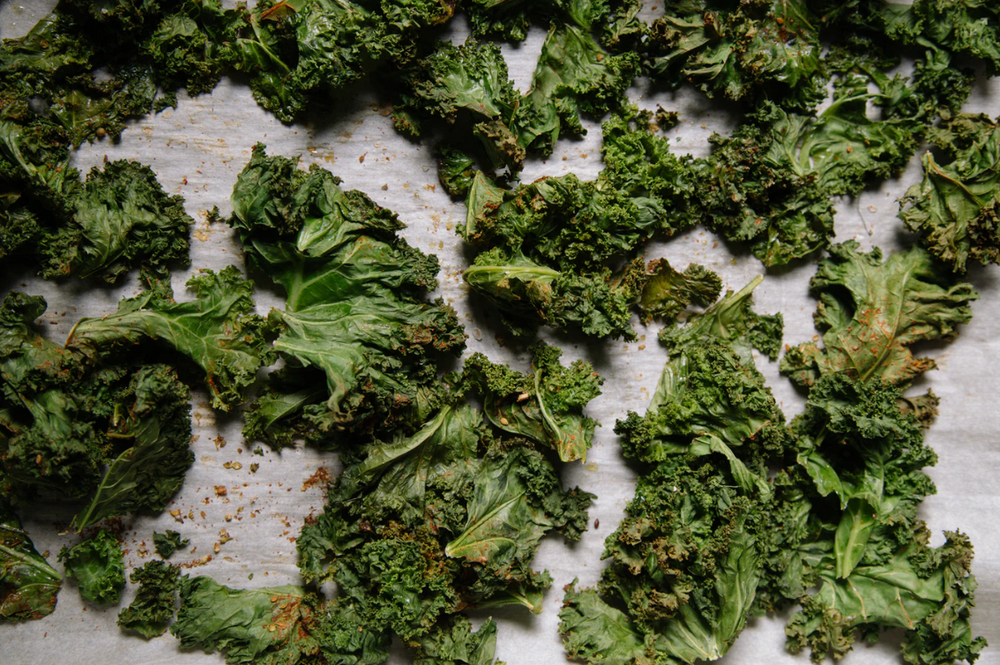 I was so excited to discover that kale can be made into chips. Hooray!! I love kale anything but to be able to snack on it like potato chips (except healthier) was beyond exciting. Try my current favorite recipe. Enjoy!!

Ingredients
6 ounces of kale, or about 1/2 of a bundle
1 tablespoon olive oil
2 chopped garlic cloves
2 chopped chives
1/2 teaspoon turmeric
1/4 teaspoon salt (sea salt)
1 teaspoon moringa powder
1/8 teaspoon cayenne pepper (optional)
1 teaspoon lemon juice from (optional)

Preparation
Preheat oven to 300F.
Wash your kale and tear it into large pieces. Add the kale and oil into a large mixing bowl. Massage the kale until it's well coated in oil. Add the other ingredients and mix.
Spread the kale onto a baking sheet, giving the pieces as much space as possible. I use aluminum foil. Cooks about 20 minutes. If necessary cook for additional 5 minutes until crisp. After removing from the oven, let the kale chips cool before chowing down. Yum!.
Love + miracles,