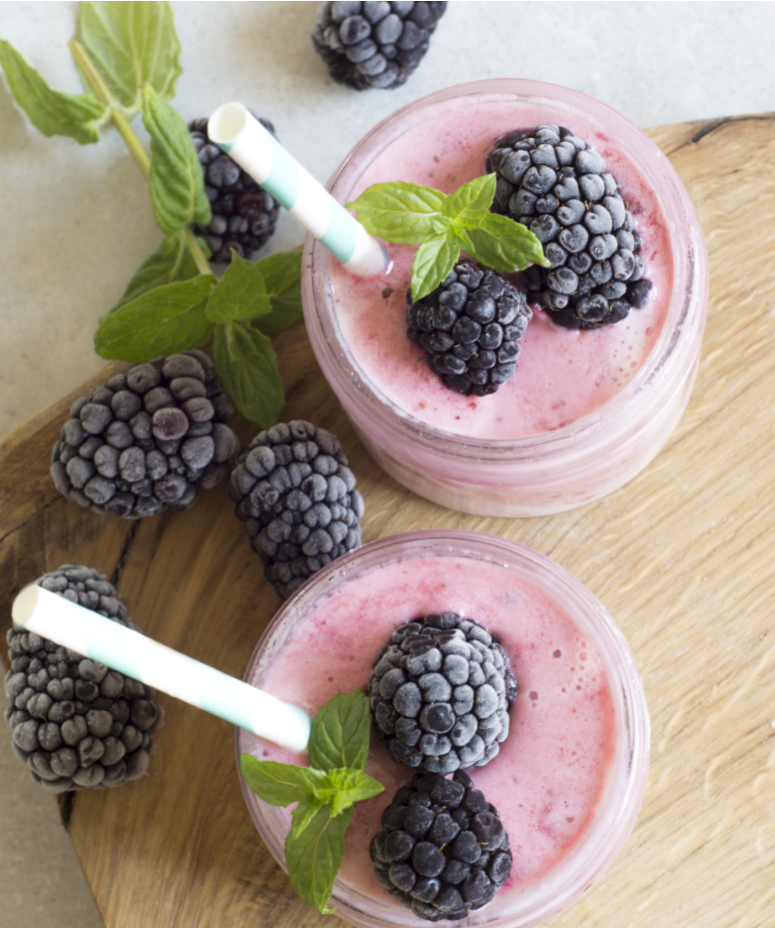 Enjoy the vitality Moringa brings to this smoothie. Moringa is a miracle plant found in Africa that is power packed with nutrients and adds a super boost to your smoothie.
Can't get enough of Moringa? Us too. Try this Moringa smoothie, it's the center of our joy:
Serves Two

Ingredients
2 cups organic blueberries
1 gala apple – chopped
1 baby radish – chopped
3 sprigs mint
1 tablespoon moringa powder
1 tablespoon flaxseed
1 tablespoon chia seeds
1 cup coconut water
1 cup ice

Preparation
Add all ingredients (except chia seeds) to blender, and blend until smooth. Pour into a glass and add chia seeds.
The post Detoxifying Blueberry Moringa Mint Smoothie appeared first on Miracle in the Green.
Love + miracles,