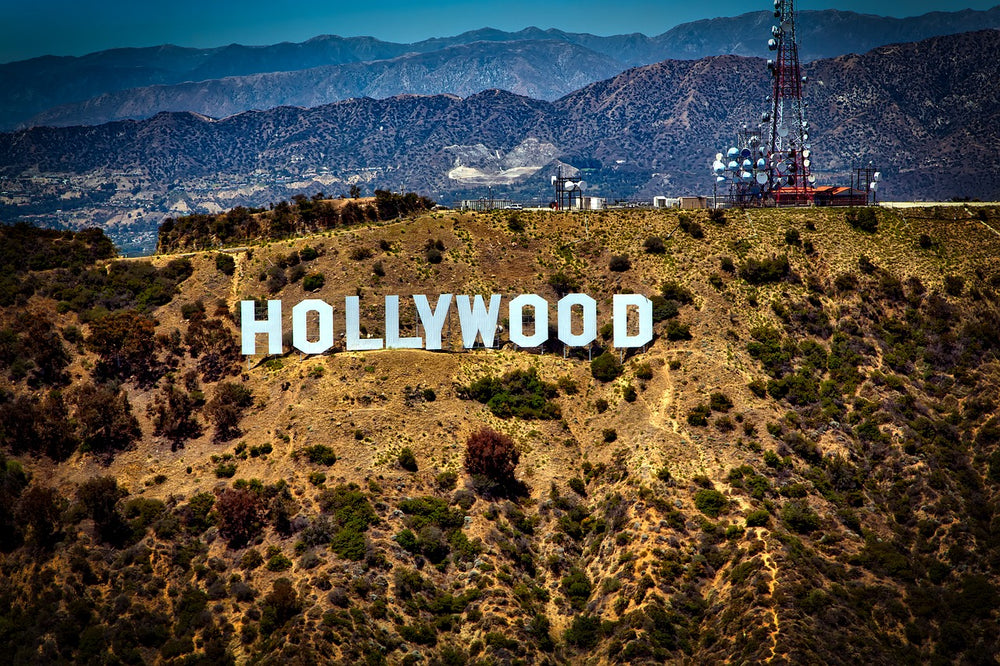 Top Celebrity Wellness Brands
By Cody Barnes |
Our favorite celebrities of the past and present have always been great role models for living a healthy life. From their rigorous exercise routines, their unique diets, to their daily beauty and skin-care regimens. Some of which we have discussed before as being not so good, but what about all their wellness techniques that actually ARE good for you.
Let's just be honest, who doesn't want to feel & look like a superstar? This is the reason why we buy certain brands and spend our time on beauty regimens. It's all about who created & endorses the product and how that product is gonna make us beautiful & happy.  
While catching up on the latest celebrity gossip, I came across an article highlighting 14 of the best celebrity founded wellness brands.
Here are my favorites.
Fabletics by Kate Hudson
Kate Hudson is known in Hollywood as having the best abs. She loves her exercise routine and enjoys being comfortable yet fashionable while she does it. All of which is why she created an activewear line that is both affordable & fashion-forward. Her outfits start at $25 and she offers free shipping for her monthly members.
WelleCo by Elle MacPherson
This supermodel loves and cares for her body very much, as she created a green powder Super Elixir that everyone can enjoy. Containing over 45 ingredients, it's no wonder that it has taken about 10 years to produce. This green shake includes Chinese herbs, mushrooms, and super greens among other things, and is pretty expensive costing $135 for the starter pack.
Juice Beauty and Goop Skincare by Gwyneth Paltrow
Gwyneth Paltrow is known for loving and endorsing many wellness companies and products. So no surprise that now, she has become the creative director of one. Her first release of a 78-piece organic make-up line proved to be fairly popular, and a few months after she released an all-natural skincare line. According to sources, her products are so clean and natural that you could actually eat them.   
22 Days Nutrition and Ivy Park by Beyonce
Jay-Z, Beyonce, and her personal trainer, Marco Borges founded 22 Days Nutrition when the 2 of them became vegans for 3 weeks. Although now, she does eat meat again, this diet made her realize the importance of consuming more plant-based food. This lesson was so beneficial for her that she partnered with Borges and created this vegan home delivery service. In addition to her strict diets plans, Beyonce also has an exercise routine that she is still very loyal in following. So she also launched her own activewear line called Ivy Park.
Supergoop by Maria Sharapova
This tennis athlete is not just a champion on the courts, but also in the knowledge of protecting your skin from the sun. She aided in starting a high quality, antioxidant-rich line of sunscreens. Offering consumers a safer & better option to sun protection, Supergoop is constantly adding new favorites as well.   
Miracle in the Green by Ify Nwobi
This entrepreneur and cancer-survivor saved her own life when she discovered the miracle in an herb called Moringa Oleifera. From her miraculous story Miracle in the Green was born, a company that produces moringa infused wellness & skincare products that change the world. Learn more about moringa and our entire product line. If you are looking for better health in general, take a look at our vitality super green moringa leaf powder, Oringaa.
Or if your goal is strictly rejuvenating your skin's natural glow, then look no further than our moringa anti-aging oil moisturizer. We pride ourselves in making all our products clean, safe, and affordable.
Like this article? Don't just keep it to yourself, share it with your friends and family on social media.
Love + miracles,