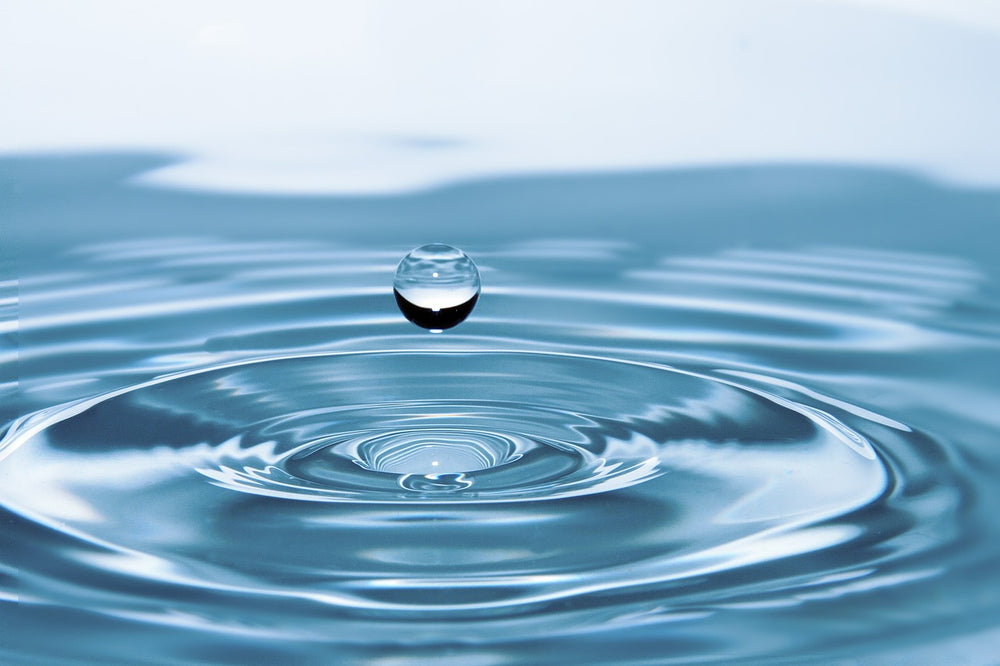 7 Reasons To Drink More Water
By Cody Barnes |
All life depends on water to survive. In fact, our earth is covered about 71% by water, and our bodies are made up of 60% water. All of which is why it is so important to consume large amounts of it every day.
Here are 7 reasons why doctors, nutritionists, and wellness bloggers are all talking about the importance of drinking water.
1. IT HELPS OXYGEN FLOW THROUGHOUT YOUR BODY
Our blood is more than 90% of water. If we become dehydrated our blood pressure rises and it cannot perform its task efficiently of delivering oxygen throughout our body. Your blood needs to be feed water so our body can be fed oxygen. Also having high blood pressure is not a good thing. It can lead to heart disease or a stroke. 
2. IT KEEPS YOUR SKIN HEALTHY & BEAUTIFUL
When you don't feed your body water, your skin suffers as well. It makes it vulnerable to diseases & wrinkling. In addition to drinking more water, discover the miracle in adding moringa to your diet. It will relieve your dry skin and leave you feeling soft and rejuvenated. Along with bringing that shine back to your skin. Read the miracle moringa direct reviews of others who are experiencing its benefits on not only their skin but also their health in general.
3. IT MAKES YOUR DIGESTIVE SYSTEM WORK CORRECTLY
Water helps create the saliva & mucus necessary in our bodies to digest food. Having water in your system also keeps your stomach from becoming overly acidic. This blogger brings up another great point that if you exchange your sugary soda drink to water, it can help you lose weight and even save money. In addition, that water will also keep your mouth healthier, preventing tooth decay, rather than destroying your teeth with constant sugar. 
4. IT KEEPS YOUR BODY COOL
In the middle layers of our skin, our body stores water. This is released as a cooling mechanism when we sweat. If this supply is low, our bodies cannot produce sweat, which in turn will lead to heat exhaustion. So you must stay hydrated on a hot summer day. This is the same idea with exercise. During any exercise, your body needs to be hydrated otherwise it will not be able to cool down, which in turn could cause you to pass out. 
5. IT KEEPS YOUR BRAIN AND OTHER ORGANS HEALTHY
Lack of water can affect your brain's structure and function, and if you remain dehydrated for too long, it leads to serious issues with your thinking & reasoning. Being that our bodies are made up of water, every organ inside of us needs water to function. Whether that be your kidneys, your spinal cord, your joints, or any other sensitive tissues, they all use water. 
6. IT CLEANSES YOUR BODY
No surprise here, but drinking water helps your body flush out toxins and other food waste in general that may be clogging your system. So its no wonder why after you drink a few glasses of water, you have to use the restroom. Don't worry, that's a good thing.
7. IT MAKES MINERALS & NUTRIENTS ACCESSIBLE
All of life's wonderful healthy minerals & nutrients are all dissolvable in water. This makes it easy for us to consume them, especially the ones found in miracle moringa powder. Make your water even better for you, learn about moringa and how to make moringa tea.
Like this article? Don't just keep it to yourself, share it with your friends and family on social media.    
Love + miracles,