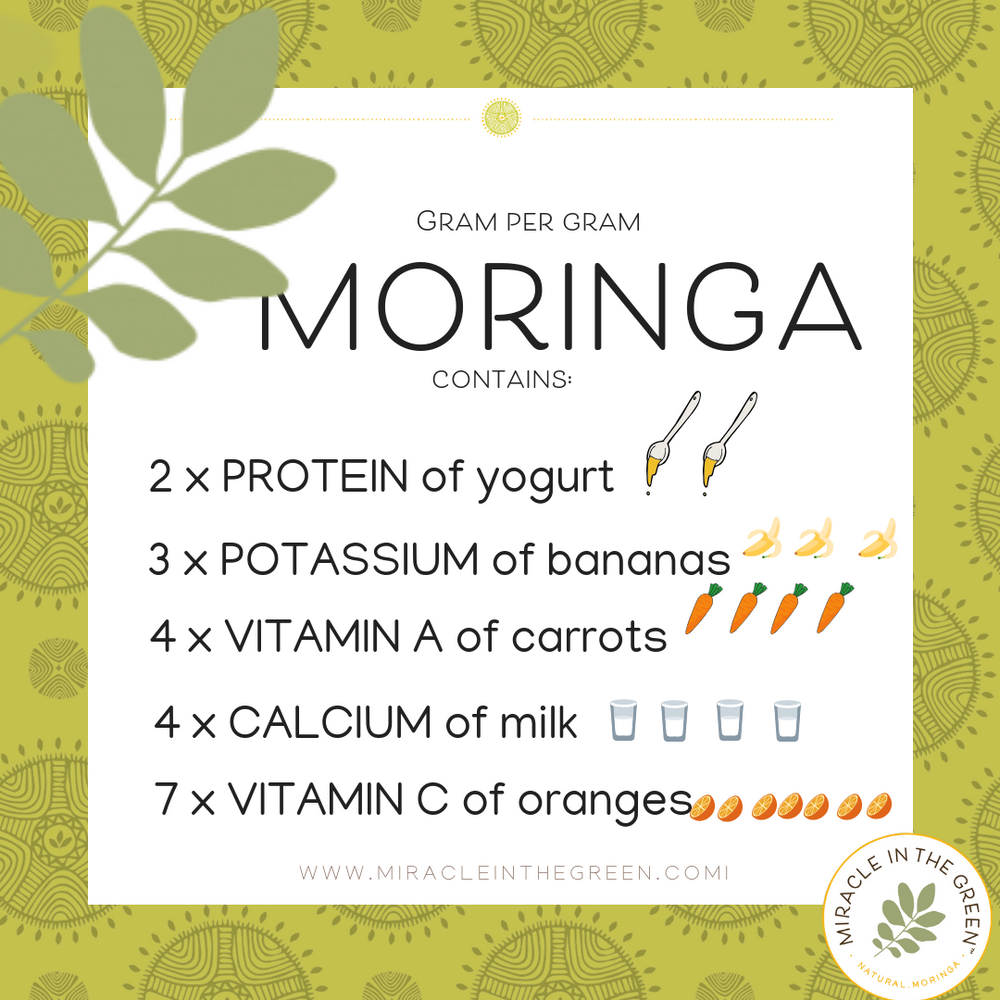 Moringa 101 {The Basics of this Superfood}
By shop Miracle in the Green Admin |
For thousands of years, people have used and praised Moringa Oleifera for its various health benefits. But, what is it and where do you find it? How much should you take every day and are there any side effects? We're going to go in-depth on this superfood below. 
Defining Moringa
Moringa Oleifera is a small evergreen tree that grows in Africa and parts of Asia. You may have heard various cultures call it the Drumstick Tree, the Moringa Tree, or the Miracle Tree. Additionally, every part of this tree is valuable for medicinal use. This includes the seeds, bark, and flowers. Moringa powder is a very popular supplement. 
Although there are reportedly hundreds of medicinal uses for Moringa and Moringa powder, scientists have only started scratching the surface of the Moringa plant. As they dive in deeper, they're starting to uncover new and exciting information. 
Four Moringa Benefits for Your Health
We're going to give you several science-backed Moringa benefits. This will give you a good idea of what a Moringa powder or supplement can do for you. The biggest benefits include: 
How Much Moringa Powder Should You Take a Day?
The dosage depends on several different factors including your age and health, and there isn't enough data to give a concrete recommended dosage. However, if you take Moringa powder or supplements, you should follow the dosing instructions on the label. Many manufacturers recommend a teaspoon per dose, once or twice a day. Additionally, people have had up to six grams per day without any negative interactions. 
You should discuss taking Moringa with your doctor. They can advise you of any possible interactions or side effects. Also, be sure to pay attention to dosage instructions on the product's label.
Love + miracles,