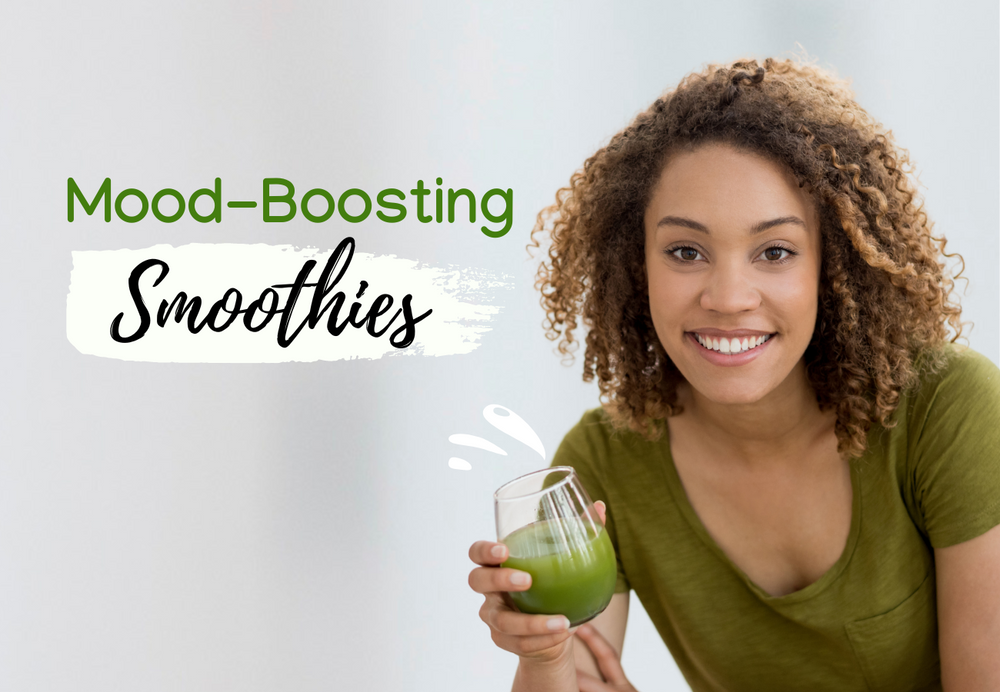 Since mothers are constantly on the move, they often put their physical and mental health as well as their nutritional needs in the back seat. This is why moms often feel drained, exhausted, and down almost every day.

If you lack the energy and feel overwhelmed due to the endless task you need to do, you're not alone. The good news is that you can do something to regain your energy and boost your mood daily. Aside from taking care of your mental health, doing some exercise, eating well-balanced meals, going out for a little sunshine, and talking to other "mom-friend" — you probably just need a quick pick-me-up to give you a little boost.

And since you're always busy, smoothies are one of the easiest way to stay upbeat all day. Try these easy yet mood-boosting Moringa smoothies to boost your mood today.
Yogurt Banana, Berry and Moringa smoothi
e
The ingredients in this smoothie are perfect to kick start your day. Moringa, yogurt, berries, and banana has components as well as nutrients which gives moms the best chance of improving their mood and boost their energy. 
INGREDIENTS:
2 bananas, chopped
2 tbsp of low-fat plain  yogurt
 frozen berries 
1 tbsp Moringa powder
2 tsp of honey                                                                                                         
1 scoop of crushed ice


INSTRUCTIONS: 
Throw in all ingredients in the blender, wait until smooth and enjoy. 
Kale, Moringa, and Pineapple Smoothie
Packed with fiber, vitamins, and antioxidants, this smoothie is an easy way to boost your mood especially when you need a little pick-me-up in the afternoon instead of reaching out for coffee. 
INGREDIENTS:
3-4 cups of kale
1 cup of pineapple
1 tbsp Moringa powder
1 cup of crushed ice 
INSTRUCTIONS: 
Put all ingredients in the blender, wait until smooth. 
Love + miracles,