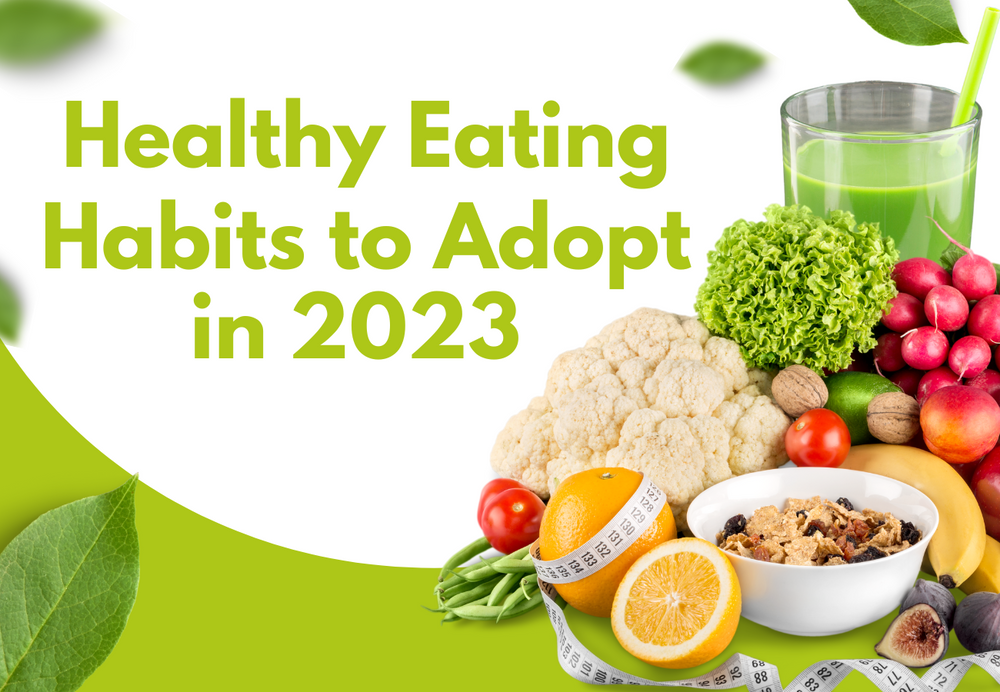 New year, healthier you. 
There's no better time to jumpstart better habits than today especially when everyone is in the mood to set a new goal and resolution for the year. 
Whether it's your new year's resolution or just wanting to be fit all year long without setting a schedule, we're here to support you. 
Go for what you think will make you feel great and healthy — exercise, better sleep, and of course nutrition. It's time to make some changes to your eating habits. 
And mind you, let's get rid of making large-scale changes at once. This approach has never been successful anyway for most of us. Neither I do. What I've learned is that making changes can also come in small and gradual steps. Though there's nothing bad about making wholesale eating changes right away. However, it only leads to burnout and diet fatigue. 
Hence, just be patient with yourself. Celebrate small wins as you start making little changes — surely, these small changes can make a huge difference over time. 
Ready to jumpstart to a healthier eating habit this 2023? Let's dive in. We listed down a few eating habits to adopt this year. 
1. Go for fruits, whole grains, and greens
Sounds cliche, right? 
With all the diet trends over social media, we can't help but reiterate the importance of eating leafy green vegetables. More so, if it's fresh. 
There's no doubt that no diet can provide you with the most essential nutrients than these healthy boost. 
You'll be amazed at your body once you load it up with different minerals, vitamins, antioxidants, and phytochemicals these nutrition boost brings. 
2. Eat less 
We mean "eat less' not don't eat. Diet restriction and intermittent fasting are great, as well as eating less. 
Studies have shown the many great benefits your body can gain from eating less and cutting back on calories. Eating less can help increase someone's life as it reduces levels of inflammation in the body.
This has been probably one of the secrets of the Japanese who reached almost a golden age of 100. 
Cutting back on calories and eating less has also shown a positive effect on sleep, weight, mood, and even sex drive. 
3. Try to eat slower 
Most of us are in a hurry to finish a bowl of our favorite food since we don't want to waste too much time. We're busy, isn't it?
Kidding aside, eating slowly has tons of benefits, this includes better weight loss management, good digestion, and greater satisfaction with our regular meals. 
As you eat slowly, it gives your body the impression that it's full. This in return can help you feel satiety. 
4. Make it a habit to drink green juice 
Whether it's plain green juice or with fruits,  smoothie, or tea Green — these healthy boost can actually help your body rest as it detoxifies and cleans your body. It even provides your body with needed oxygen.
What a great way to start your year by releasing stored toxins from the cells through detox drink. Moringa can be your detox friend. Moringa is loaded with vitamins, minerals and phytonutrients which will help keep our bodies healthy. Thus, it can also fight inflammation and free radicals. 
Love + miracles,