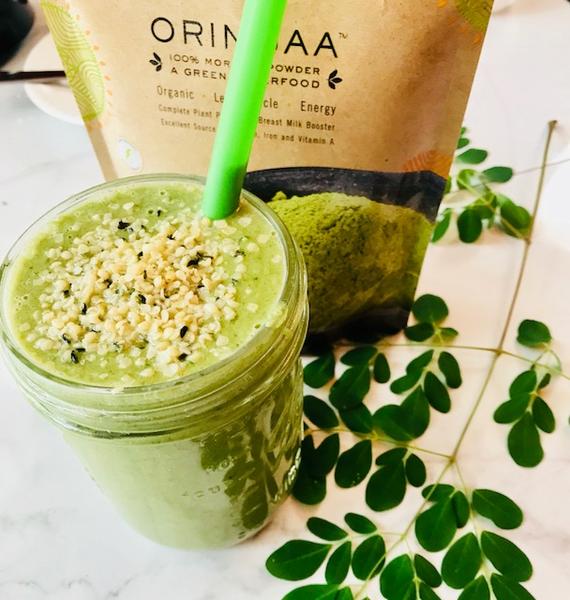 Start your morning with this delicious Moringa Hemp Seed Smoothie by Miracle In The Green. Creamy avocado is a great addition to any smoothie. It is loaded with nutrients plus it gives your smoothie a rich texture.
Serves 2
INGREDIENTS:
1 pear
1/2 cucumber
handful of Spinach or fresh Moringa leaves
2 tbsp shelled hemp seeds
 tbsp coconut oil
2 cups water
1/4 avocado
1 tbs almond butter 
In a blender, add all and blend until silk smooth. Top with hemp seeds (optional). YUM! 
Love + miracles,