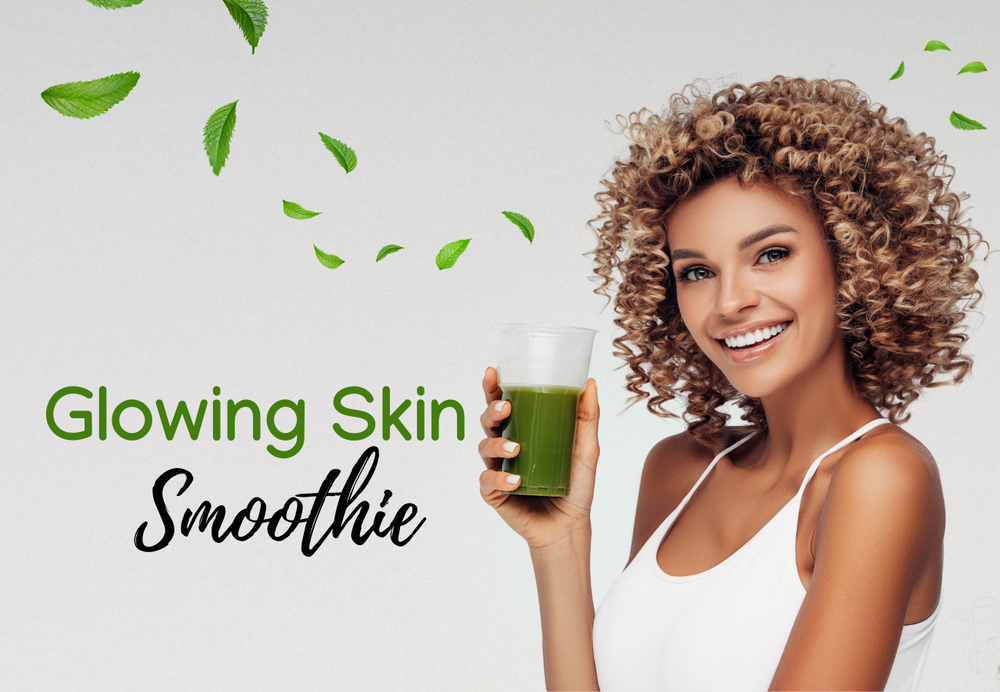 It's time to eat your way to healthier and glowing skin. Vegetables and fruits that are packed with nutrients are a sure way to give you that youthful radiant skin you desire.

And healthy smoothies are one of the best options especially if you're always on the go. Aside from the energy boost and nutrients you can get from these fruit and veggie smoothies, they will also help your skin to stay hydrated and also improve its appearance and bounce.

Ready to get that glowing skin? Here are a few smoothies you can try.
1.Apple-Carrot-Moringa Smoothie
This refreshing smoothie is so simple, vegan, gluten-free, and easy to make. Moreover, carrots are rich in beta-carotene that converts to Vitamin A which is good for the skin as it helps repair skin tissues and protect your skin from free radicals.

In addition to that, due to Moringa's rich in Vitamin A, C, E, and other nutrients, it will help prevent acne breakouts and give you glowing skin.


Ingredients:
Carrots
Moringa powder
green or red apple 
ground ginger
cinnamon (optional)
almond milk

Instructions:
1. Peel the carrots. Then, cut the apple and carrots into small chunks.

2. Throw in moringa powder, cinnamon, almond milk, carrots , ground ginger, and apple into the blender. Pour into the glass jar and voila! Enjoy!



2. Berry Moringa antioxidant smoothie
Boost your complexion with these berry and Moringa anti-oxidant smoothie. This duo is a sure way to give you that natural glow due to the richness of antioxidants and nutrients from these two superfood. 
Ingredients:
almond milk
blackberries
 blueberries
 raspberries
moringa powder 
Instructions: 
1. Mix all ingredients in the blender. Blend until smooth and sprinkle nuts or frozen banana's on top. Enjoy!
Love + miracles,