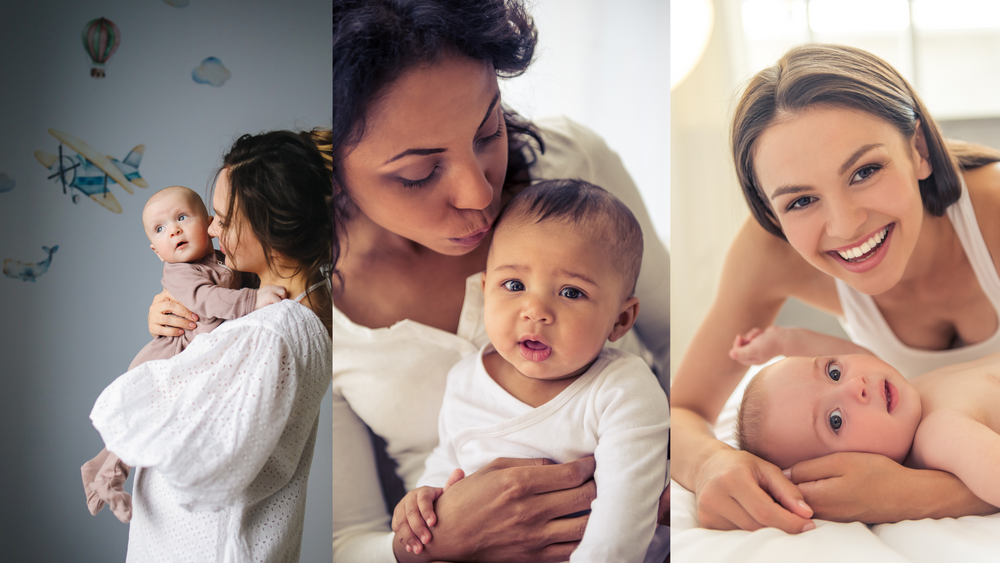 Moringa: An All-Natural Ingredient for Baby's Sensitive Skin
By Ify Nwobi |
Have you heard about the latest super ingredient? Moringa has been feted as a "miracle" product, thanks to its incredibly nutrient-rich composition. Not only is it a versatile skin and haircare remedy, but it's also valuable as a dietary and medicinal supplement.
The great thing about moringa-based products is that they are gentle enough to be used by all ages, including your child or baby. 
What is moringa?
The moringa tree is a small, hardy tree that originated in the Himalayas and the continent of Africa. It is now also present in North America.
It goes by a variety of descriptive names, including the Drumstick Tree, the Miracle Tree, God's Gift to Man, and Mother's Best Friend. Each reflects the reverence that this special plant deserves.
While it's become phenomenally popular in recent times, moringa and its derivatives have been used throughout history for a variety of purposes from as far back as ancient Greece and Rome.
In India, it has long been used in traditional medicines, treating everything from minor skin conditions to serious diseases such as tuberculosis, high blood pressure, and asthma.
Almost every part of the moringa tree can be used: the seeds, leaves, flowers, bark, and roots.
Moringa powder is made from the leaves of this miracle tree and used as a nutritional supplement. It's packed full of antioxidants, vitamins A, C, B2, and B3, as well as amino acids, magnesium, iron, calcium, and amino acids.
If you're looking for products suitable for your baby's sensitive skin, choose creams and lotions that contain moringa oil. This powerful yet gentle ingredient used for cosmetic products is produced from the seeds of this wonderful tree.
It's mild enough for the youngest members of the family through to seniors, and it can't be beaten for its gentleness and versatility.
Why is it good for your baby?
There are so many reasons why moringa-based skincare products are a great option for your little one.
Moringa oil, which is a key ingredient of moringa skincare products, is packed with vitamins A, C, and E. It boasts healing properties, so it is great for minor cuts and grazes, as well as mild to moderate cases of diaper rash.

Moringa-based lotions and creams will form a barrier on the skin, protecting it from damage and making it perfect to use at diaper changes.

Moringa shampoo is great for your baby's scalp. When washing your baby's hair, massage the shampoo into their scalp for a relaxing and moisturizing experience.

The best thing about moringa is that it is an all-natural, hypoallergenic ingredient, so it will be kind on your baby's sensitive skin.
What moringa products can be used on your baby?
Moringa-based products are safe, natural, and effective. They can be used from top to toe on your baby's sensitive skin.
Miracle in the Green stocks a full range of moringa-based baby skincare products.
All Natural Moringa Baby Lotion is ideal for use every day on your baby. Massage it gently into your baby's skin after bath time for relaxation and soft, moisturized skin.
Our All Natural Talc-Free Cornstarch Baby Powder combines cornstarch and moringa to keep your baby's skin dry and cool. It is suitable for even the most sensitive skin.
Once you've tried it, you'll never be without our Moringa Baby Ointment! This healing ointment can be used to soothe diaper rash. It also acts as a barrier to prevent further discomfort. Moisturizing, organic, and biodegradable, it's mild enough to be suitable for everyday use.
Our versatile Moringa Body Wash and Baby Shampoo can be used on baby's hair or body. Packed full of special ingredients like moringa oil, honey extract, glycerin, chamomile extract, and white tea extract, it smells divine too! Tear-free, soap-free, and dye-free, it's the natural way to bathe your baby.
Specially formulated for babies and children with sensitive skin, our Moringa Baby Wash and Shampoo – Fragrance-Free is free of perfume and allergens, and it gently cleanses the hair and body. It's also antiseptic and anti-inflammatory and soothes minor skin complaints, bites, rashes, and burns.
Moringa Lavender Baby Lotion is hydrating and packed full of antioxidants to calm and moisturize your baby's skin. Enhanced with shea butter, aloe vera, and moringa oil, its delicate scent of lavender adds the fragrant finishing touches.
Intensely hydrating Mummy's Miracle Moringa Baby Oil is ideal for extra dry skin. It can also be used for a soothing and relaxing massage for your baby.
Apply gentle, healing Mummy's Miracle Moringa Baby Vapor Rub on baby's chest to help ease congestion and promote a good night's sleep. It's non-toxic and safe to use on even the most sensitive skin.
Treat your little one's precious skin to moringa
Your little one's skin is precious. So choose all-natural moringa products that are packed with vitamins and healing properties to moisturize and care for them.
As well as being incredibly gentle on baby's skin, all our moringa products are cruelty- and gluten-free, non-GMO, biodegradable, and 100% natural.
Contact us to find out more about our gentle, natural moringa skincare products specially formulated for your baby's sensitive skin.
Love + miracles,