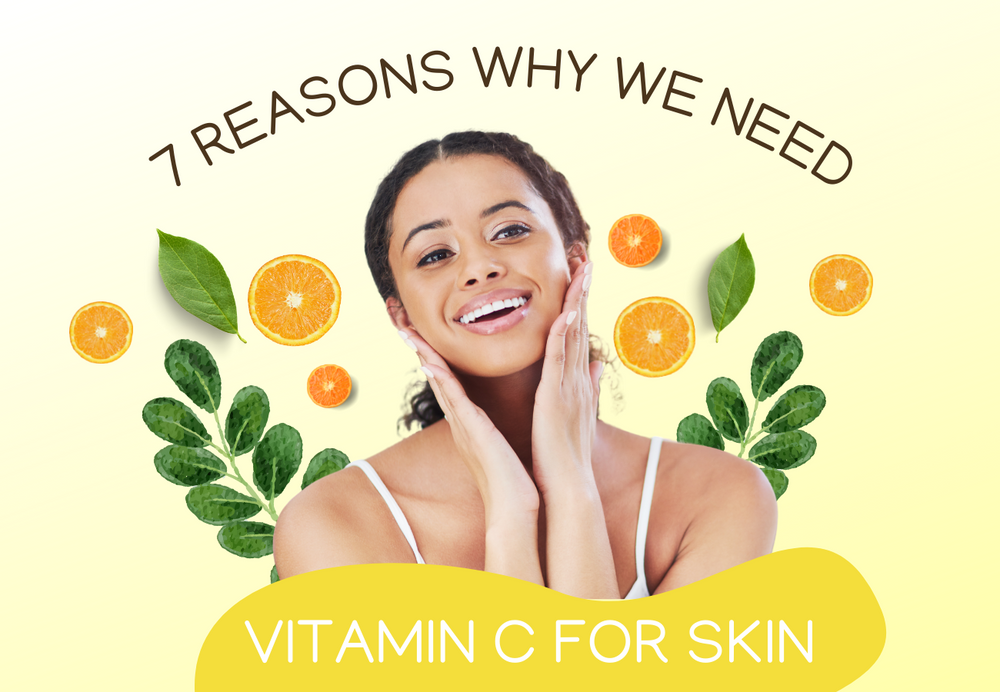 Vitamin C has been known to have multiple health benefits. It can help cure and prevent multiple diseases such as common cold, heart diseases, diabetes, stroke, glaucoma, cataracts, and even cancer.

But Vitamin C isn't just beneficial for your body, it's also good for your skin.

In fact, a skincare regimen that is rich in Vitamin C ingredients can reap effective benefits. Vitamin C can make your skin youthful, glowing, radiant, and deeply nourished. Let's learn more about the benefits of Vitamin C for our skin.
How does Vitamin C benefit the skin?
1. Vitamin C works effectively to speed up wound healing as it accelerates the production of elastin and collagen.

2. Help reduce dark pigmentation of the skin and can lessen dark patches on the skin.

3. Vitamin C strengthens collagen synthesis which helps reduce, slow down, and prevent all signs of premature aging. Thus, it makes your skin tight and firm.

4. Vitamin C helps protect your skin from sun damage and UV rays.

5. Provides enough moisture to your skin making your skin hydrated looking and glowing.

6. Leaves you with a bright skin complexion as it diminishes the appearance of skin discoloration as well as dark spots.

7. Is your skin prone to irritation and allergies? Vitamin C can help keep skin irritation and inflammation at bay.
Is your skin getting enough Vitamin C?
Are you giving your skin enough Vitamin C nourishment? Your diet probably provides the necessary Vitamins it needs however, we're not sure if it goes directly to your skin.

So, more than eating food rich in Vitamin C, try using skincare which is packed with these ingredients.

And mind you, aside from the lemon and oranges, Moringa is also rich in Vitamin C. In fact, it has 7X more vitamin C than oranges. Surely, Moringa's benefits on skin and health are second to none.

Nourish your skin with vitamin C! Check out this skincare packed with the goodness of Moringa.


Moringa Facial Cleanser
Get that natural glow through this natural gentle cleanser. Read here for more information.
Moringa Oil
Rollback the years with this anti-aging Moringa oil — best for skin, nails, hair, and face. Read this blog to know more about this amazing product.

Moringa face and body butter
Lock in moisture and quick fix to get that soft skin for face and body with this Moringa face and body butter. Check the product here.


Love + miracles,