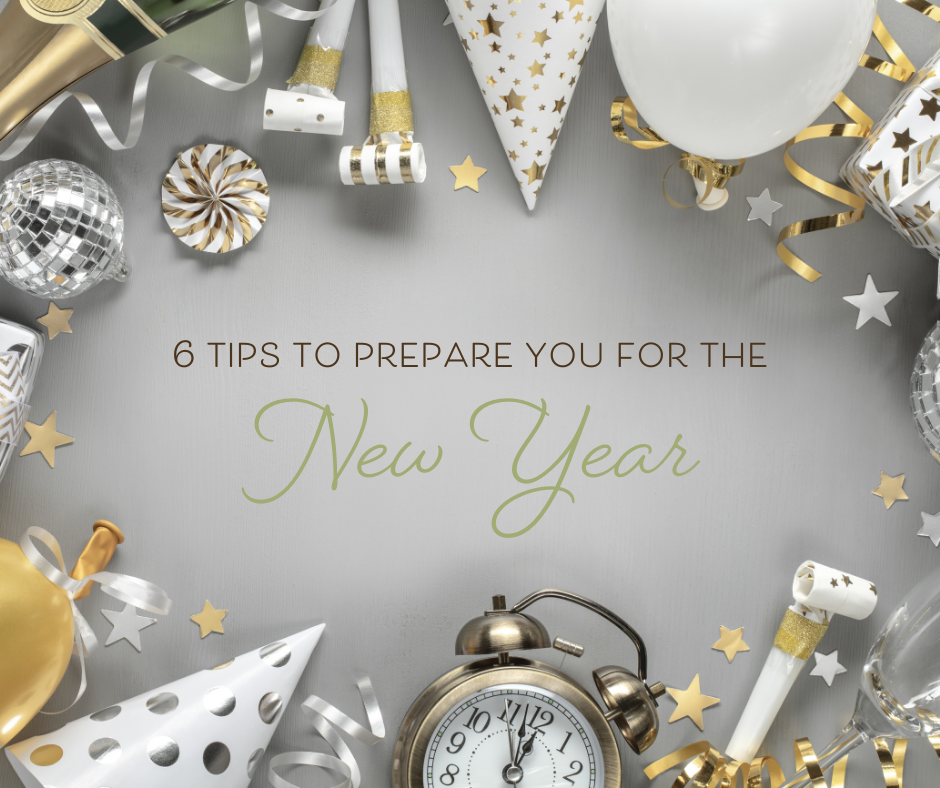 6 Tips To Prepare For The New Year
By shop Miracle in the Green Admin |
Hey, lovely! Welcome to a fresh new year, another chance for us to start anew and hope for a better year. The past year was difficult for most of us, with the global pandemic that's happening, causing drastic changes to everyone's lives, but despite this, the best hope for us is to know that one day, all this will be over, and to always remember the things that we should be grateful for. 
One thing that was emphasized for us this past year is the importance of having a healthy lifestyle. While there are a lot of other things that we can consider as wealth, it is far more important to stay healthy. Maintaining a good physical and mental health is your best investment. 
Today, we are sharing with you our team's compiled list of what worked for us to stay healthy mentally and physically during these times.
Mental Wellness
Take Advantage of Technology
With the social distancing protocols being implemented, face-to-face meetings have been highly reduced, and this has caused a feeling of isolation for some. However, we are living in an advanced world where video calling apps are available everywhere. Take advantage of this to catch up with family, friends, work colleagues, and even meet new people! Having a good conversation usually gives us new perspectives and lets our brain breathe for a while. 
Pursue What Excites You
Although outdoor activities are limited for now. Got a hobby that you have always wanted to do but never seem to have the time for? With the social distancing protocols in place right now, we have more time to spend at home, and the best part? We have access to the internet. Start researching about that hobby, create a plan how you'll actually get to doing it, and most importantly, savor the excitement!
Books (Or eBooks) Are Your Best Friends
Most of us are bookworms and during this quarantine period with the work from home setup, we were able to finish up more books and explore new topics. Reading is our escape from the harsh reality of our times. Not that into reading? Try listening to podcasts or audio books! 
Physical Health
Keep Moving
At least for a few minutes or an hour a day, what's important is you let your body sweat and release toxins. Some of us follow free YouTube videos on yoga, pilates, zumba, and some home exercise. While most of us aren't fitness junkies, we encourage everyone to do a physical exercise once a day to get those muscles moving. 
Eat Healthy
Now more than ever, we should all be cautious of what we feed our body. A healthy body is our greatest defense against the virus. Keep a balanced diet and maintain your intake of vitamins, whether it's via over-the-counter vitamins or supplements, or vitamins from natural sources such as fruits and vegetables. 
Boost Your Energy
We understand, having the bed just a couple of inches away from your workstation is very tempting and it's just much easier to be lazy all day. Don't let this disrupt your drive to work and achieve your goals. For our team, the Miracle in the Green Oringaa Moringa Powder works wonders for us. It is 100% USDA Certified Organic, can be mixed with your favorite food or drink, and undeniably boosts your energy. (Here's a link to know more about Oringaa: https://miracleinthegreen.com/collections/moringa-powder-products)
We hope you find these tips helpful (let us know if they are!) and we'd like to let you know that we're all in this together. We know it has been tough but we hope we're able to give you ideas on how to stay fit physically and mentally this 2021!
Love + miracles,