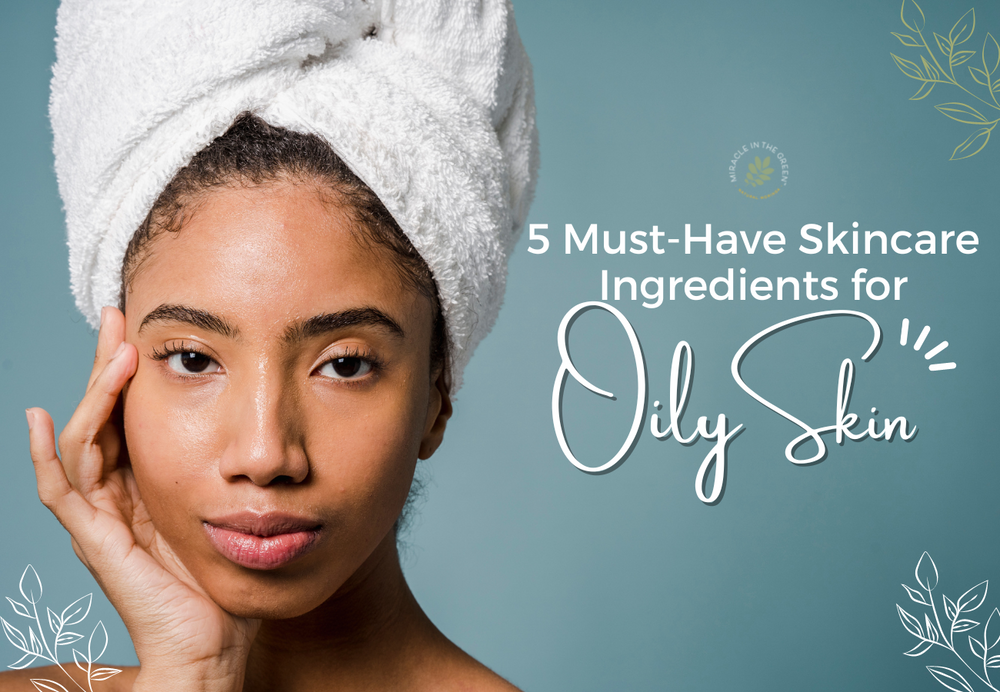 Some say oily skin has surprising benefits. But despite all its perks, too much of a good thing is still a bad thing, isn't it? Far worse, it can be a nuisance and might cause embarrassment if your face produces too much sebum. 
On top of that, whether you agree or not, having oily skin can be pretty high-maintenance — blotting powder, matte and oil control products, and the list goes on. 
Anyway, having oily skin has been my problem ever since I was young, and no matter how many oil control products I use, this oiliness doesn't seem to go away. Can you relate? 
Skincare ingredients for Oily Skin? Does it work? 
Oiliness seems to be one of the most common skin problems for all ages. There are just so many people who are looking for ways to somehow control their oiliness, so I also did my research. 
Aside from the food that we consume which directly affects our skin and our skincare routine, I found out that more than using an oil control product, we also have to be careful with the skincare ingredients that could trigger our oiliness. As experts say, not because the labels say it's for oily skin doesn't equate to its real benefits. 
Thus, it's important to know which skincare ingredients we have to look for to reduce and manage our oiliness. 
1. Retinol

Dermatologist says that retinol-based skincare product is safe to use for oily to combination skin. Moreover, aside from its top-tier benefits to treat acne, it's also helpful to unclog pores. Plus, it helps to reduce the appearance of scars and can even improve your skin tone and texture.

Love the fact that retinol is a holy grail of skincare ingredients as it pretty much help deal with all our skincare woes.

2. Niacinamide
Overly production of sebum? Niacinamide simply works as  help manage the trick. This skincare ingredient has been shown to reduce inflammation which result to a lesser oily skin.
In addition,  Niacinamide also help treat acne and it works as a skin protector against  environmental stresses  — this includes UV rays,  toxins, and pollution.  Treats acne. 
3. Salicylic acid

Keep oily skin at bay with Salicylic acid.  This skincare ingredient is ideal for treating oily skin, help reduce acne spots, redness, inflammation, and other skin condition. It works best for oily skin as it keeps our pores clean and unclogged. Thus, it as it deeply cleanses our pores, it also prevents and reduce pimple, blackheads and whiteheads from developing.
4. Hyaluronic acid

Most of the time, we think oily skin no longer need hydration. This works the opposite. In fact, oily skin skin need enough moisture to balance the skin. And this what hyaluronic acid does, it helps promote our skin moisture balance leaving our pores clean from too much oil production. 
5.Glycolic acid

Prone to breakouts due to oiliness? Worry no more with Glycolic acid  — it is a powerhouse ingredient for overly sebum production. 
Glycolic acid is a well-known ingredient for acne breakouts. But this ingredient can also help prevent clogged pores and lessen too much oil production.  
Love + miracles,