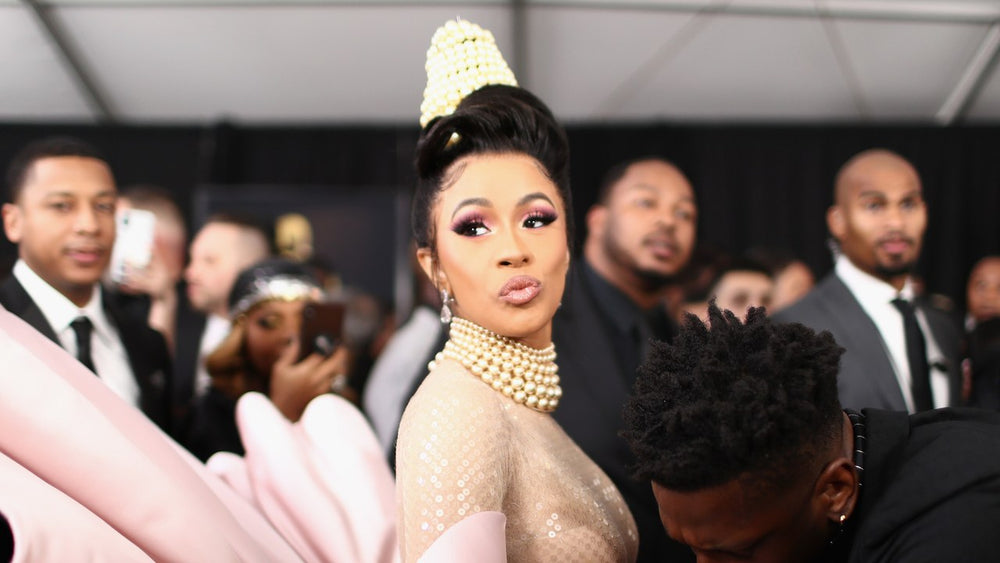 If you watched the Grammy's this weekend, chances are you saw pictures of some of your favorite celebrities. Now, you find yourself wishing you could pull off that same look. Though we can't promise you their beauty team, however, here are 5 beauty tips to leave you feeling Red Carpet Ready.
1. Take it all off.
Sometimes, we are too tired at the end of a long day to give our face the thorough cleaning it deserves. A quick swipe over with a makeup cleansing wipe, and we go about our day. We need to make sure that we are cleaning our face twice a day, and properly removing our make up correctly at night. Things to remember when washing your face, first, you need a good face wash. Make it a mild cleanser, so it can be used more than once a day. Secondly, find good facial scrub to use twice a week. Finally, find a good makeup remover.
2. Deep conditioning  
You know when you go to the hair salon, nothing feels better than having a great wash by your stylist. Sometimes, we can't make it to the hair salon and have to work our own magic at home. We recommend also deep conditioning at home as well. Deep conditioning only has to be done once a week or every other week and doesn't take that long. It can be letting your conditioner sit a little longer while showering or making your own conditioner and putting it on while doing some weekend cleaning. You can even make your own at home that is super easy! No matter how you do it, make sure you make the time to take care of your crown.
3. Staying Hydrated 
Water is an important element of your beauty! Having a healthy inside helps you have a healthy outside. So make sure you are staying hydrated, and drinking the proper amounts of water daily. If you are someone that has a hard time keeping track of your water intake, we recommend water drinking apps for daily reminders. Beauty is skin deep as well, so take care of your inside just as well that you take care of outside.
4. Self Care
It can be hard making time for yourself. Sometimes it feels like, we barely have time to sit down and breathe. But we have to learn to make that time for ourselves, it can be as simple as taking a bubble bath or doing a face mask once a week. It doesn't have to be an extravagant spa day, just learn to make the time to take care of yourself ! You can't look like your best self if you don't feel like your best self. So, take care of yourself!
5. Make Up That Works for You.
We all can admit, that makeup application isn't the easiest thing to master especially if you never use it. Things to remember is to not be afraid to ask for help, go to the Makeup counter at the mall. They will help match your foundation for free and even help you apply it. Also, make sure that you have two different foundations for Summertime and Wintertime. Finally, if you are someone that feels overwhelmed watching YouTube tutorials or step by steps on Pinterest. Look into a  make up class at your local Sephora, they are free! Remember stick to the basics as well, you don't have to buy Mac or Fenty to look your best, Pinterest gives great recommendations for drug store make up as well.
Make 2019 the year, of your beauty transformation. Learn to take care of your inner self, as well as your outer self. 
Love + miracles,