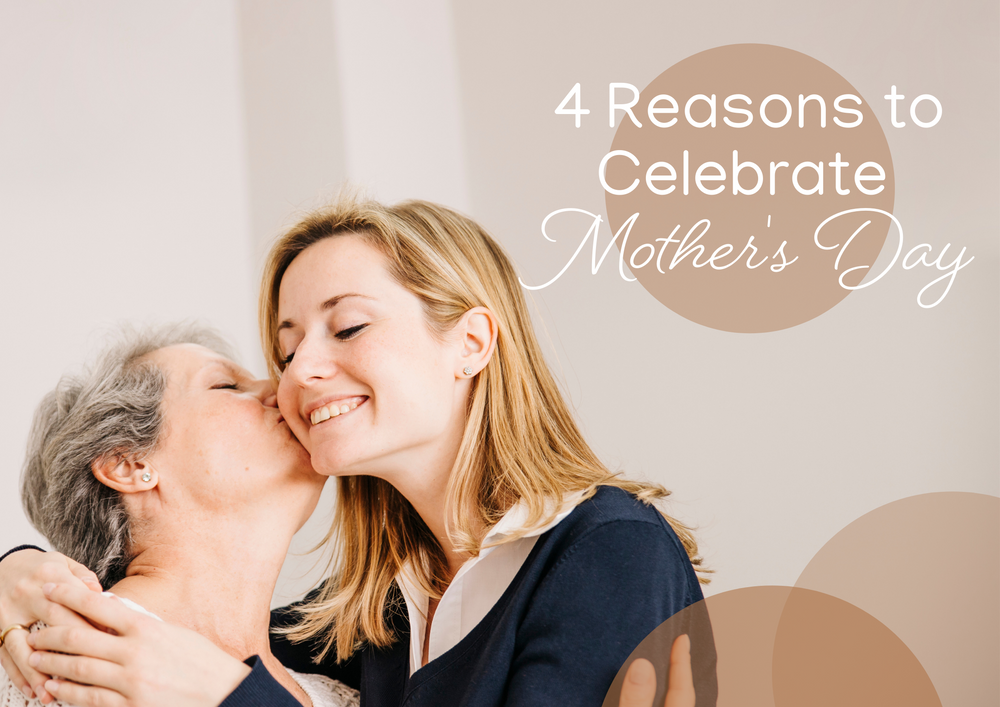 There's no doubt that Mother's Day is one of the most special celebrations of the year. It's one of those celebrations in which we pause out of our busy lives to appreciate our Moms.

It's a yearly reminder to show and express our love, appreciation, and respect for the mom, wife, and all mother figures in our lives.

And even though Mother's Day can be celebrated every day, it's still important to remember her more at a time when and where everyone is celebrating. Hence, since Mother's Day is drawing near, we listed down a few reasons why we should celebrate Moms on Mother's Day.
1. She showed you the real meaning of love
A mother's love for her child is simply incomparable. It's nothing else in the world. The pain of giving birth, the endless sleepless nights of child-rearing, the patience, unconditional love, putting our needs first, and sometimes forsaking her dream for her family is something beyond compare.

Though at times, as a son or a daughter, we got too busy with our lives that we often forgot to realize the love our parents have shown for us. That's why Mother's Day is a great opportunity for us to be reminded of the love our Moms gave to us.
2. Celebrating Mother's Day is a form of gratitude and means of love
Sometimes the magic words like "sorry", "I love you", and "Thank you" don't come out of our mouths so easily. It might be difficult to express our true feelings at times. So, we need a celebration like this to muster our courage to thank our moms.

And a simple way of expressing our gratitude can be in the form of greeting them on Mother's Day. Greeting them and thanking them could mean so much to them. It means we are showing our appreciation for all our efforts.

And through that, we form a better relationship with them. It creates a special bond and leaves positive feelings not just to our Moms, but to us as well.
3. It reunites the family
Notice that when our Moms are happy it also brings a positive vibe to the family?

It's because our parents have a huge impact on our family especially our mothers. And gatherings like this can cultivate a positive relationship with all family members as well. As they say, our Moms are like buttons. They hold our family together.
4. She deserves it
No one can deny the fact that motherhood is a tough job. But with all the stress, pain, and challenges she had gone through, her love endures through all. So, moms deserve the best.
Imagine how hard it would be for her to put our needs first? She's definitely selfless.
This Mother's Day, treat her like a queen like no other. Give her gifts she would love if that's her love language. Or a hug would do. Do what seems best since she deserves all the love we can give her.
Love + miracles,