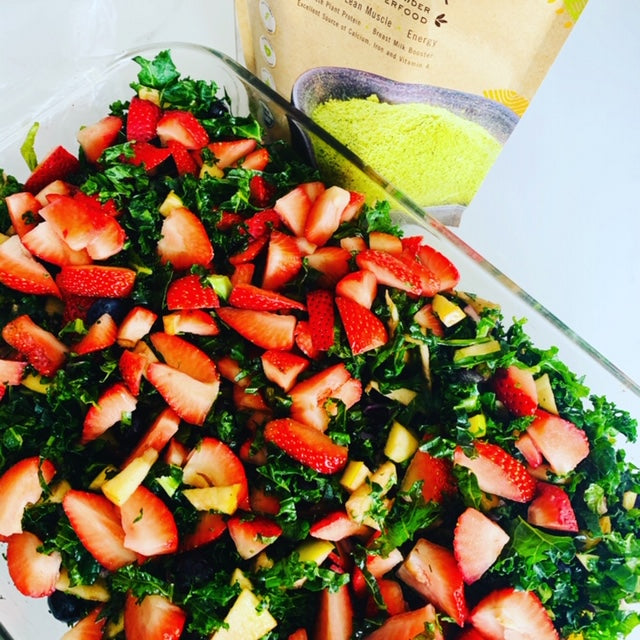 Our combo of kale and moringa in the recipe below is exactly the stress relief we need in this unprecedented time. Here's a nutrient-loaded salad filled with an assortment of textures, fruity flavours and healthy fats - deliciousness guaranteed. An energizing treat and the perfect way to end your day!
Serves 1-2

INGREDIENTS:

3-4 kale leaves
1 red apple
1 green apple
15 cashew nuts
15 strawberries
15 blueberries

Moringa Dressing:
2 tsp Miracle In The Green Moringa Powder (also called Oringaa)
2 tbsp olive oil
1 tbsp apple cider vinegar
dash of black pepper
Sea salt to taste

Directions:

Preheat the oven to 350C

Cut pre-washed kale into small pieces.
Cut the apples and strawberries into thin slices and place on a baking tray lined with baking parchment. Roast in the oven for 5-20 minutes, depending on how crunchy you want it. Chop the cashew nuts and add to the apple tray, add blueberries and chopped kale. Bake for for 5-10 minutes. Gently mix in the Moringa dressing. .
Love + miracles,