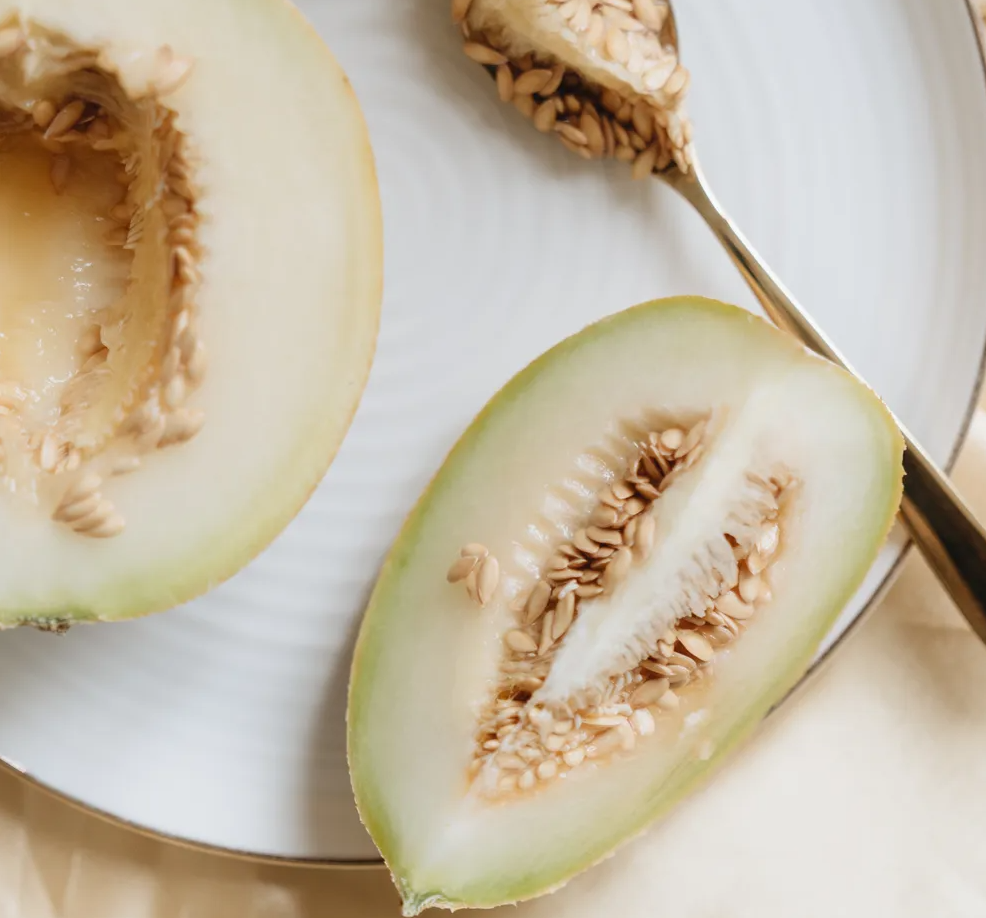 1 1/2 cups cantaloupe or honeydew seeds (from about 2 melons)
I teaspoon Miracle in the Green Moringa Powder
1/4 cup honey
1 1/2 teaspoons finely chopped peeled fresh ginger
1 1/4 teaspoons pure vanilla extract
Ice, for serving
In a blender, add 4 cups water, and puree all the ingredients. Place a fine-mesh sieve over a large bowl or pitcher and strain contents of the blender, pressing with the back of a spoon to extract as much liquid as possible. Discard the remaining solids. Taste agua fresca and stir in more honey if desired. Serve over ice.
Per Serving:
Serving size: about 1 1/4 cups, 100 calories (10 from fat), 1.5g total fat, 0g saturated fat, 0mg cholesterol, 15mg sodium, 22g carbohydrate (0g dietary fiber, 19g sugar), 1g protein
Garnish with sliced melon or fresh mint sprigs
Love + miracles,