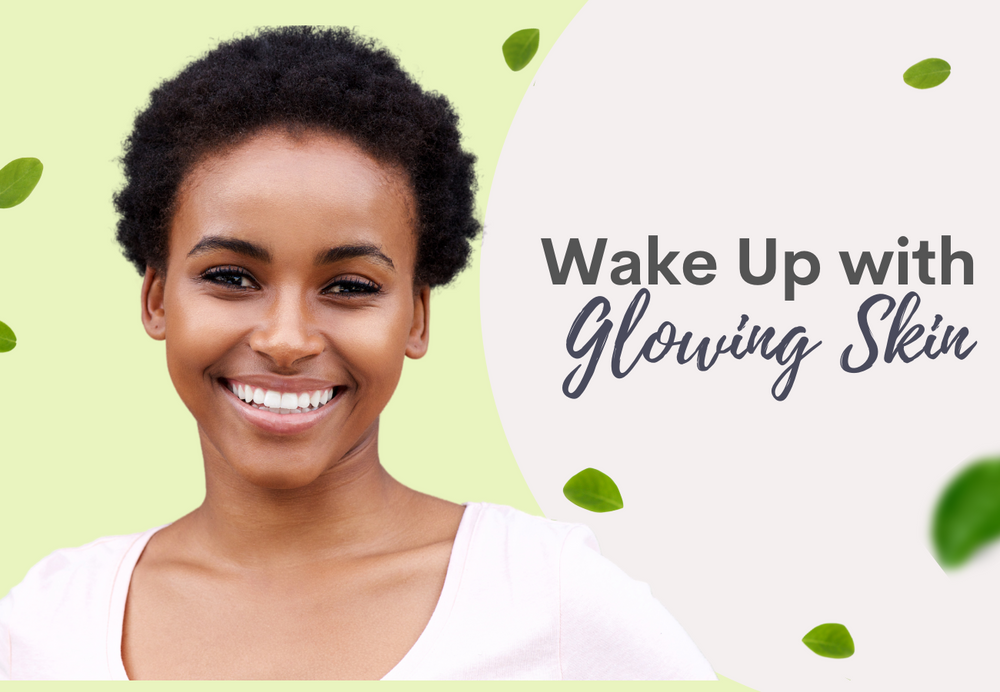 Ways to Wake Up with a Glowing Skin
By Angela Ilagan | | fasting to a healthy glowing skin, glowing skin, glowing skin all day, healthy glowing skin, hydration for glowing skin, Moisturizer, Moringa facial cleanser, Moringa oil, radiant skin, Skin, waking up with glowing skin, what fasting does to skin
Waking up with glowing skin doesn't happen by chance. Of course, you'll certainly look more radiant when you had adequate sleep — but that's not all there is unless you're young. However as we age, getting that youthful complexion takes requires a lot of effort.
Back then, we don't really need to put foundation or anything since we have that youthful glow. I, too, feel like my skin looks so much better when I was younger but, I kind of lose that glowing skin after reaching my mid-twenties — probably  the stress of adulting is the culprit — not to mention the unhealthy food I repeatedly consume, plus the sleepless nights. No wonder our skin will lose elasticity and glow. Yet lately, I began to see positive changes in my skin every morning. And it's probably because I'm using the right skincare products that fit my skin.
A while back due to social media and influencer marketing, I literally bought tons of skincare products that I thought would give me the most youthful radiant skin. However, the opposite happened. A few weeks after using too many layered products, pimples and bumps started showing up on my skin. It was the only time that I had an acne breakout. So, I went to a dermatologist and aesthetician to have my pimple issue fixed but to no avail. Good thing it was just a mild acne breakout, so I just let my skin rest for a time being. I also stopped using most of the skincare products that I bought even if it's acne solutions. 
One thing I've learned from skin expert is that less is more for skincare — and I proved it to be true. It's not about how many skincare products I use nor how expensive these may be, but it's more about it's effectiveness on the skin. In addition, not all popular products are really effective once used. So, fast forward now, I'm using only few products that bring the results that I want — glowing and radiant skin.
Now I'm loving the glow every morning. Want to know what works for me? Keep on reading. 
1. Healthy kind of fasting can do wonders for the skin 
Fasting isn't just about depriving yourself of food, it can also be prohibiting yourself from eating unhealthy food. I just want to avoid sugar, too much salt, and flavoring in my food so I decided to give it a try. I consumed mostly vegetables, a few fruits, and tofu for two weeks straight — and the result was amazing. My skin was glowing. But be mindful of eating fruits that are high in sugar. Let's say one to two mango or orange for a week would be enough. Anyway, there's too much fruit high in water which is best for you to eat on a daily basis.
Mind you, there are actually tons of benefit you can gain from Daniel's fasting or intermittent fasting — it makes you and your skin healthy, plus it can give you that a glow. This is because fasting can lower blood sugar levels, boost mental health, spark skin renewal, and even improves insulin sensitivity. 
However if you can't do fasting, just try to lessen eating unhealthy food and choose highly nutrient food instead. 
2. Staying hydrated throughout the day
So much has been written on the effect of staying hydrated during the day for a healthy glowing skin. It will make your skin supple and glowing right after waking up the next day. 
You won't be able to wake up with glowing skin when your skin is dehydrated. It will only make your skin dull, lifeless, and dry.
3. Make sure to clean your face at night (Wipe all make-up, oil, and dirt)
Get rid of all the makeup residue, dirt, and oil before going to bed. Of course, you already know this important step and its benefits on the skin. Keep in mind that oil and dirt are the breeding ground for pimples and bumps. But more than cleansing your face, make sure to use the right cleanser. 
I learned that a good cleanser should be mild on the skin. It shouldn't strip away your skin's natural oils. And natural cleanser is a good fit more specifically those that have great ingredients like Moringa facial cleanser due to Moringa's skin benefits. You can also try other cleansers, but the rule of thumb is that they should be gentle on the skin. 
4. Use a good face oil or a moisturizer 
I realized the power of face oil or even a moisturizer after getting rid of some of the skincare products I used to put layer by layer on my skin. I only use either a moisturizer or a face oil after a toner at night — and it worked. Not only because of using less skincare but using the right kind of moisturizer or a face oil that gives good hydration to the skin. 
Well, just like you, I thought oily skin doesn't need more hydration since it might make the matter worse — but turns out my skin needs enough hydration inside and out. 
Moringa face oil is a good skincare product as it gives the right amount of moisture and boosts your skin with the essential nutrients from Moringa. 
In fact, Moringa contains a great amount of Vitamin C, A, E, Magnesium, and all the necessary nutrients are skin needs to get that glow — wake up in the morning looking youthful and glowing!
Love + miracles,