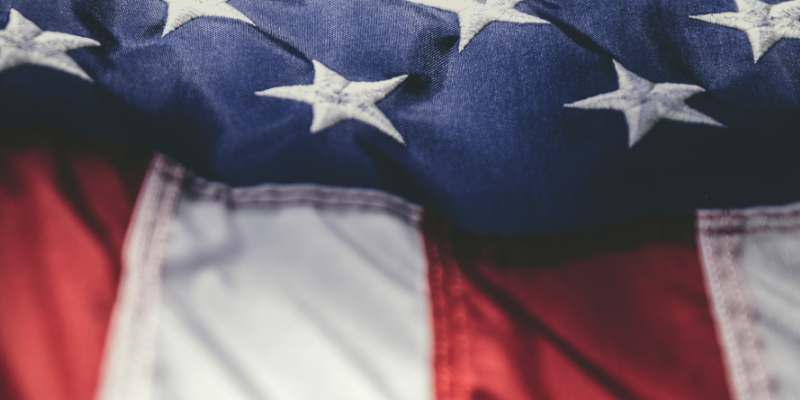 This Memorial Day 2021, we couldn't celebrate and pay homage to our fallen heroes like how we used to in the past years with COVID-19 still in the picture. We have to take care of our health and ourselves, follow some protocols and take extra precautions. 
To ease the FOMO blues, as well as feel the spirit and true meaning of this day, we have some movie recommendations for you to enjoy this day or for the whole week. We know the hassle of browsing through a lot of movies and choosing what to watch, we got you and curated this list.
If you have Netflix or HBO Plus, here are 8 Memorial Day movie recommendations for you. Make sure to grab some snacks before sitting down, we know these movies will embed you on your couch. 
1. TOP GUN 
To kickstart this movie list, we've chosen a movie starring a well-known actor--Tom Cruise. This movie is a 1986 American action drama film directed by Tony Scott, and produced by Don Simpson and Jerry Bruckheimer, in association with Paramount Pictures. 
This film is about a young and reckless US Navy pilot, Pete Maverick, ready to take the world. Although he has plausible flying skills, his instructors are doubtful if they can trust him and put him in combat because of his personality. 
Watch how Maverick attends TOP GUN, the Naval Fighter Weapons School, and paves his way to be on top of class as he woes the woman he likes. 
2. BLACK HAWK DOWN 
Black Hawk Down is a 2001 British-American war film produced and directed by Ridley Scott, from a screenplay by Ken Nolan. It is based on the 1999 non-fiction book of the same name by journalist Mark Bowden, about the U.S. military's 1993 raid in Mogadishu. The film features a large ensemble cast, including Josh Hartnett, Ewan McGregor, Eric Bana, Tom Sizemore, William Fichtner, Sam Shepard, and Tom Hardy in his first film role.
Following the ousting of the central government in 1993 amid the civil war in Somalia, the United Nations Security Council authorizes a military operation with a peacekeeping mandate. After the bulk of the peacekeepers withdraw, the Mogadishu-based militia loyal to Mohamed Farrah Aidid declares war on the remaining UN personnel. In response, U.S. President Clinton deploys Task Force Ranger - consisting of 3rd Battalion/75th Ranger Regiment, Delta Force operators, and the 160th SOAR – to Mogadishu to capture Aidid, who has proclaimed himself president.
On their way to Somalia, something excruciating happened along the way. Watch how these soldiers take down the government and provide humanitarian aid to the Somalian citizens. 
3. THE HURT LOCKER
You know a film is good when it snagged a lot of Oscars. The Hurt Locker is a 2008 American war thriller film directed by Kathryn Bigelow and written by Mark Boal. It stars Jeremy Renner, Anthony Mackie, Brian Geraghty, Christian Camargo, Ralph Fiennes, David Morse, and Guy Pearce. The film follows an Iraq War Explosive Ordnance Disposal team who are targeted by insurgents and shows their psychological reactions to the stress of combat. Boal drew on his experience during embedded access to write the screenplay.
In 2004, Sergeant First Class William James arrived as the new team leader of the U.S. Army Explosive Ordnance Disposal (EOD) unit in the Iraq War. He replaces Staff Sergeant Matthew Thompson, who was killed by an improvised explosive device (IED) in Baghdad. His team includes Sergeant J. T. Sanborn and Specialist Owen Eldridge.
Working in a bomb disposal unit is like signing a death wish, one wrong move and their entire camp can turn into ashes. 
4. MEGAN LEAVEY
Action and adventure movies are already good as it is, but if you add a furball and a woman as the lead, then you are in for something better. To top it all off, this film is based on a true story. 
Megan Leavey (born October 28, 1983) is a former United States Marine Corps corporal who served as a Military Police K9 handler.
Leavey enlisted in the Marine Corps in August 2003 and completed recruit training at the Marine Corps Recruit Depot Parris Island in South Carolina.
Are you all set to watch their adventures together? 
5. BLUE MIRACLE
What makes a touching story or movie more touching? When it comes from a true story. If you are not in the mood to watch some war and gunfights, and just want something mellow to kick off your movie marathon, Netflix has something for you. 
Blue Miracle is a 2021 American drama film directed by Julio Quintana from a screenplay by Quintana and Chris Dowling. The film stars Dennis Quaid, Raymond Cruz, Anthony Gonzalez, Jimmy Gonzales, Dana Wheeler-Nicholson, Fernanda Urrejola and Bruce McGill. It was released by Netflix on May 27, 2021.
This is a feel good film and is based on a real story from 2014, when the Casa Hogar boys entered Bisbee's Black and Blue fishing tournament, and despite having no experience, won the whole competition with their impressive catch.
6. AMERICAN SNIPER
I know you've heard this film title before, but have been putting it on the shelves for a long time. Now's your chance to watch this movie of triumph, anguish and love all in one. 
American Sniper is a 2014 American biographical war drama film directed by Clint Eastwood and written by Jason Hall. It is loosely based on the memoir American Sniper: The Autobiography of the Most Lethal Sniper in U.S. Military History (2012) by Chris Kyle, with Scott McEwen and Jim DeFelice.
Follow the life of the most lethal sniper in military history, Navy Seal Chris Kyle.
7. FLAGS OF OUR FATHER
Flags of Our Fathers is a 2006 American war film directed, co-produced, and scored by Clint Eastwood and written by William Broyles Jr. and Paul Haggis. It is based on the 2000 book of the same name written by James Bradley and Ron Powers about the 1945 Battle of Iwo Jima, the five Marines and one Navy corpsman who were involved in raising the flag on Iwo Jima, and the after effects of that event on their lives.
Memorial Day is for all the fallen soldiers who died in Wars, this movie is a great movie if you want to know how the U.S troops won a crucial and excruciating World War II battle. 
8. THE LONGEST DAY (1962) 
The Longest Day is a 1962 American epic war film based on Cornelius Ryan's 1959 non-fiction of the same name about the D-Day landings at Normandy on June 6, 1944. The film was produced by Darryl F. Zanuck, who paid author Ryan $175,000 for the film rights.[4] The screenplay was by Ryan, with additional material written by Romain Gary, James Jones, David Pursall, and Jack Seddon. It was directed by Ken Annakin (British and French exteriors), Andrew Marton (American exteriors), and Bernhard Wicki (German scenes).
What a great way to end your day with a movie regarded as one of the best World War II films of all time. 
"Our flag doesn't fly because the wind moves it, but because of the last breath of each soldier who died protecting it."
We, The Miracle In The Green Team, are wishing you a memorable Memorial Day!
Love + miracles,