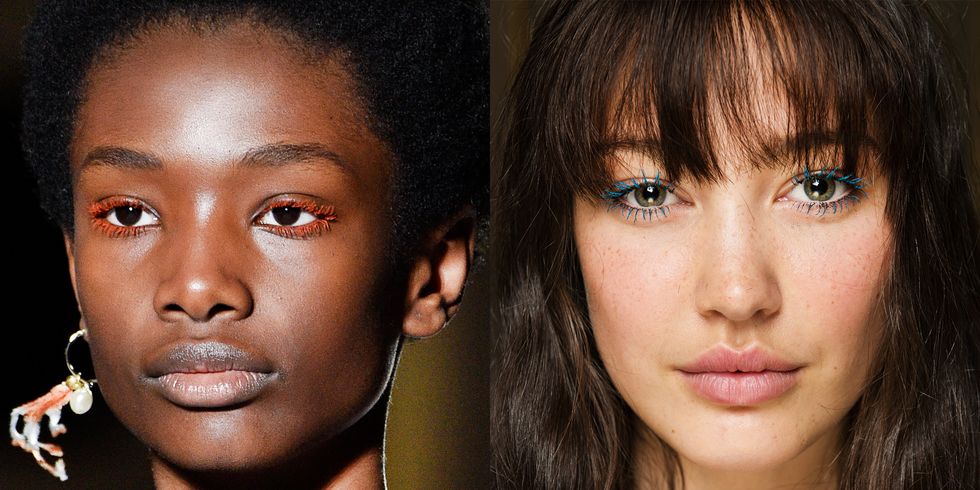 Best Fall Makeup Looks and Trends in 2020
By shop Miracle in the Green Admin |
I know, we got used to the no makeup look for Summer but you see, Autumn season is just around the corner. It means that the air is cooling down and the leaves are changing colors. Which is basically a signal for us to enjoy the weather before the harsh winter comes. But you have to agree with me that mother nature made this weather incredibly beautiful and colorful. As our moods take turn for the positive and our hearts lighten to the look of color, we can use similar colors in our makeup as well.
First, you all need to know what your skin type is. Are you Normal, Combination, Dry or Oily? Then, you need to moisturize and hydrate your skin according to your skin type. Some people use foundations that are water-based and some are oil-based. Then, you might also want to try, if only you feel comfortable using cream-to-powder or liquid foundation.
When the weather gets colder, you want to prime your face properly.Primer is the best deal. It should be more hydrating and less mattifying. Moreover, we see sun much less, hence, our skin lightens as we are not at the risk of getting tanned anymore. You still need to continue to use sunscreen even if summer is ending. Sunscreens can be found in various moisturizers and foundations. 
I am totally in love with fall! Swapping in your bright lip colors that you wore during the summer would be a great start.This is the season that we need to start using darker lip colors, such as deep wines, berry, mauve, deep red and even black. Bold eye makeup is always in fashion during the cooler months as well. So try a bold winged eyeliner or try a smokey eye. There's tons of pallets that offer shades that correspond with the colors of the season.
Now here is what you have been waiting for. Best Fall Makeup Looks and Trends 2020.
COLORED MASCARA - Tired of wearing your black mascara?Colored mascara is officially back! Have fun creating looks that captivate your style. It's fun and flirty and it's a sweet innocent take on the full out all over color that was once a thing.It is indeed fun and flirty and it's a sweet innocent take on the full out all over color that was once a thing.It should be done right or it will be running down your face away from your eyes. You can check https://www.allure.com/gallery/best-colored-mascara and find what fits yours.
Blue Smokes - Yes, yes! Why not! Nothing crazy though of course unless you are going to a dance club, it's for a Halloween costume, which is in just a few days away .Blue tends to look good on all skin tones no matter what a person's eye color is. Pair it with golds, purples, greens and pinks and it looks great. Lip and blusher wise, it depends how heavy. Best with the eyes but pale pinks, nudes and pale browns will look good on the lips and pale pink or just a bronzer will work on the cheeks. More blue eyeshadow ideas for your preference here: https://www.byrdie.com/blue-eyeshadow-looks-4783064.
DARK LIPS - Lipstick is one of the beauty products that glamors the overall outfit and it is no doubt that lipstick companies have come up with amazing shades to go with every skin tone and dress. This is the season that we tend to see darker lip colors, such as deep wines, berry, mauve, deep red and even black. Check out more shades of dark lipsticks for fall here: https://therebelheart.net/dark-lipstick-shades-for-fall-2020/.
Structured Brows -Used to those bushy, I-woke-up-like-this brows? Sorry to say but they are over. Take a look at this fall 2020 makeup trend—brows that are structured and polished. You can copy this look and keep all your hairs in place by using a clear brow gel. So if you've been waiting for a sign to try something new, here it is. This is your season. Because whether your brows are thick and bushy, or thin and wimpy, just the right gel, it can absolutely transform their look.
Artsy or Instagram Eyes - By now I am sure you have seen or heard Instagram eye. It is a new term used which combines and represents all of the unique eye makeup trends that would look right at home on an MUA's Instagram grid. Cloud makeup style, floral makeup style, a splash of watercolor style, animal prints (as seen above) some of them even put crystals on their eyes. A lot of these designs unexpectedly came out and are trending hard from makeup artists, celebrities, makeup influencers, even just normal people who found their artsy side or they are bored from being stuck at home due to the Pandemic Most likely because they're great time fillers for when you're bored in the house.
Don't get too excited about trying all these makeup trends on. Make sure you know the skin preparations before all these makeups. Beautiful makeup should come right after taking care of your skin. We often tend to forget that to get the perfect makeup look you also need to prepare your face for makeup in the right way. This includes healthy and clear skin, bright eyes and hydrated face and lips. 
Here at Miracle in the Green we have these amazing hydrating.cleansing. moisturizing and brightening beauty products which are all plant-derived. Miracle in the Green's moringa oil skincare products will help you glow brighter than before! Moringa oil contains antioxidants and vitamins perfect for restoring and moisturizing your skin. Our moringa oil skincare line is free of harmful sulfates and parabens. 
HYDRATING & BRIGHTENING MORINGA FACIAL CLEANSER FACE WASH
ANTI-AGING 100% REVITALIZING MORINGA OIL
A beautiful and healthy face can seem like a lot of work to achieve. However, following the tips to keep your skin always hydrated and moisturized, you will certainly get used to a simple care routine. Don't forget to drink lots and lots and water. This is perhaps a phrase that you have heard many times and that is true! Most of the human body is made up of water, so it is very important to drink as much water as possible. Get enough sleep. There's a fact behind why it is called "Beauty Sleep".

Following these simple skincare routines should make your skin ready for the Best Fall Makeup Looks and Trends in 2020!
Love + miracles,