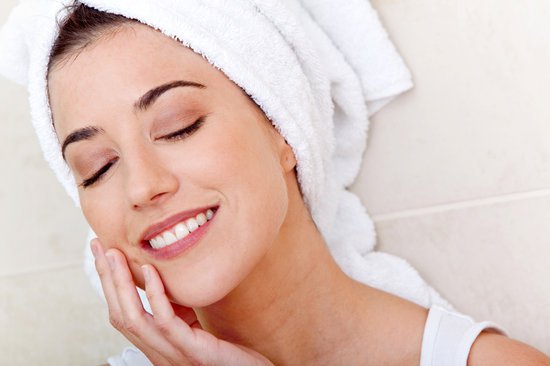 4 Things You Need to Know for Healthy Skin This Spring.
By shop Miracle in the Green Admin |
Winter is coming to an end, and we are officially in Spring. As the seasons change so should the way we take care of our skin. We would like to provide you with the steps you will need to add to your skincare regiment, as we transition to these warmer months.
1. EXFOLIATE, EXFOLIATE.
Time to shed winter away, literally and figuratively. The dry air from winter, and for those of you that live where you have to deal with snow , sludge , and rain. It all plays a factor in drying out your skin. The best way to give your skin that springtime glow is to exfoliate. Exfoliating gets rid of the dry, and dead skin cells that you may have. It will have you feeling like a brand new woman. You can create your own exfoliate or pick up one in the skincare at your local drugstore. If you're going to create your own, we recommend trying moringa powder scrub.
Moringa Scrub
1/2 tbsp Oringaa powder
1 tsp raw honey
1 tsp rose water
1 tsp fresh lemon juice
2 drops of moringa oil
2. LIGHTEN UP ON YOUR MOISTURIZER. 
Winter may have had you using a thicker moisturizer, but with warmer weather comes humidity and rain. So to avoid looking overly greasy, try to find a lighter face moisturizer. Especially one with SPF, with warmer days, also means cloudy days are almost behind us. In the words of The Beatles "Here Comes the Sun." So as much as we look forward to warmer weather make sure that you are protecting your skin from the sun.
3. Hydration
Even though, you should've already been drinking water daily(as we always recommend). Drinking water is a key factor in having healthy and hydrated skin. So not only should you be hydrating your skin internally, but externally as well. Make sure that you invest in a face mist, to help refresh your skin before you apply your face moisturizer. 
4. CLEANING YOUR MAKE UP BRUSHES.
As you're taking care of spring cleaning, make sure that you are cleaning your make up brushes as well. Use a gentle cleanser, like baby shampoo. You should be cleaning your brushes, and sponges every week or every other week. If you do not, make this a new habit. So you can continue to have a natural glow, all year long.
So as a new season begins, take the steps to continue to take care of your body inwardly & outwardly!
Love + miracles,